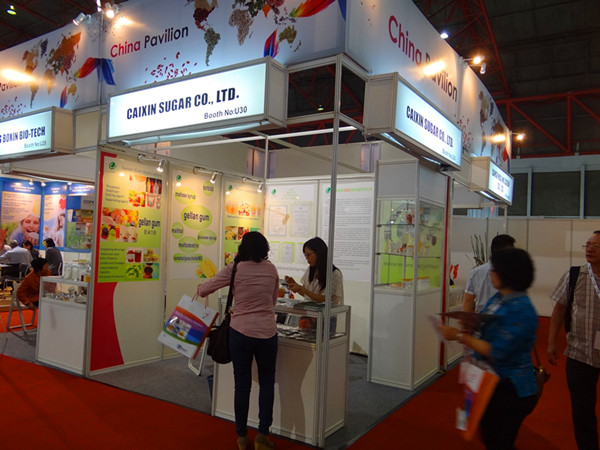 CAIXIN SUGAR NEWS:
From Oct. 15, 2014- Oct. 17, 2014, FIA 2014( INDONESIA) Exhibition was held in JAKARTA, capital of INDONESIA. This is the first time for CAIXIN SUGAR to be at Indonesia even our gellan gum has been enjoying very good selling in this market for more than 5years.
With our high quality gellan gum products, professional technical supporting service, and MUI HALAL,HACCP, ISO certificates. The "FIRST SHOW" of CAIXIN SUGAR is a great success.
CAIXIN SUGAR will continue to serve people from South Eastern Asia regions with safe, healthy and green foods and beverages.